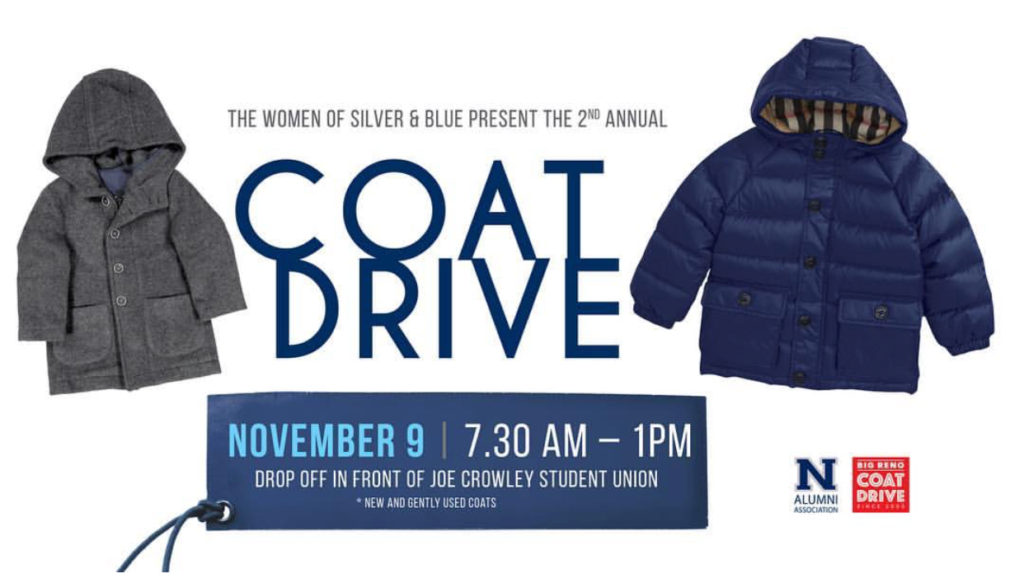 November 9, 7:30 AM - 1 PM
Give the gift of warmth this holiday season! Join the Nevada Alumni Association's Women of Silver & Blue in partnership with the @bigrenocoatdriveand donate your new and gently used jackets to those less fortunate! We are calling all alumni, faculty, students and community members to participate on Friday, November 9, 7:30 a.m. – 1:00 p.m. All donations will receive a coupon to the Nevada Wolf Shop! Drop Off Locations: Drive in and drop off between 7:30 a.m. and 9:00 a.m. at Lombardi Rec (entrance off S. Virginia Street and 15th Street, near Lawlor Events Center) on S. Stadium Way OR find us in front of the Joe Crowley Student Union between 7:30 a.m. and 1:00 p.m.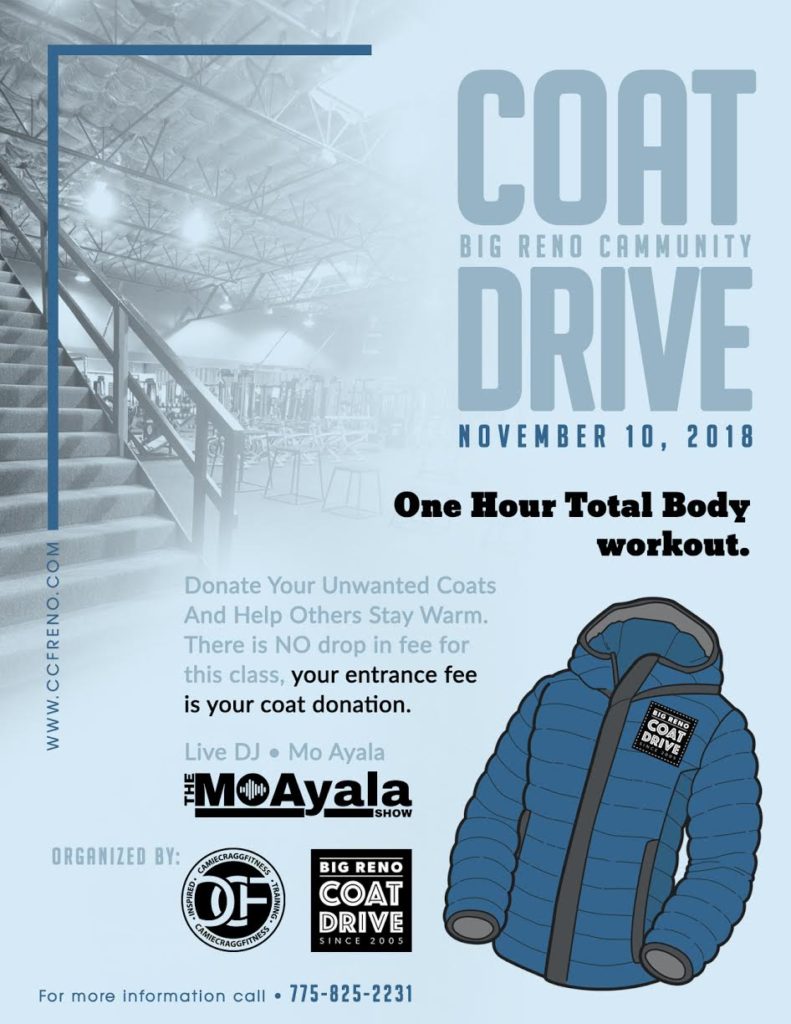 Cammunity Coat Drive with Camie Cragg Fitness
Donate your unwanted coats and help others stay warm. There is no drop in fee for this class, your entrance fee is your coat donation.